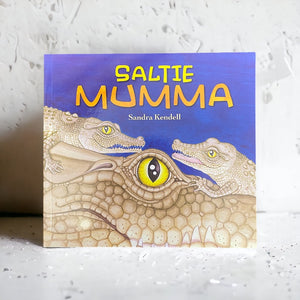 Sandra Kendell is an author/illustrator who loves living in Darwin with her family, little dog chickens and rambling garden full of birds, insects and lizards. She enjoys creating stories that inspire and encourage connections to the richness of the natural world.
Saltie Mumma is lurking, watchful, hungry and cranky, but why is she so busy and what is she protecting? 
Read the story of Saltie Mumma and learn about female salt water crocodiles and what they feel in the wild! 
 30cm x 21cm