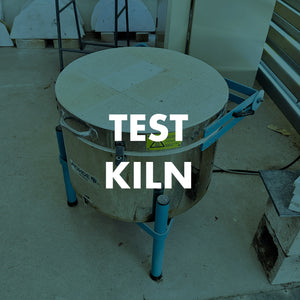 KILN HIRE MUST BE PRE-ARRANGED WITH THE TACTILE ARTS OFFICE PRIOR TO MAKING PAYMENT.
Rohde test kiln, approximately 20L capacity.
Kilns are only available for hire by Tactile Arts members, and must only be operated by those who have received a full kiln training induction.
The kiln hire fee is for the hire of the entire kiln for the duration of the firing including cooling time, generally between 3 and 4 days.