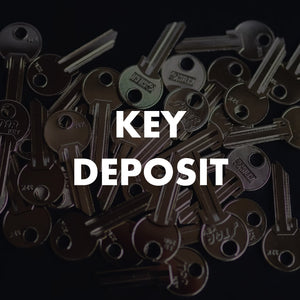 THIS PRODUCT IS ONLY AVAILABLE FOR PURCHASE BY INVITATION FOLLOWING APPROVAL BY TACTILE ARTS STAFF. (Any purchases made in error will be refunded).
A refundable deposit payable by studio hirers when issued with keys. At completion of the studio hire agreement keys must be returned to receive a refund of this deposit.
If the keys get lost or damaged another key deposit payment of $30 will be required to cover the cost of replacement.